Transportation is a pivotal piece in the puzzle that makes up B2B supply chains, but it's also a significant contributor to global greenhouse gas emissions. Prioritizing carbon reduction has become a business imperative and accelerating the shift are technological advancements, regulatory compliance and aligning with partners and clients who've prioritised environmental action.
Our responsibility as a distributor and solutions provider is to make sure Telko Effect means building a more sustainable future together by helping our customers and principals reach their goals. Castrol's range of carbon neutral lubricants can help your workshop to put the rubber to the road on sustainability efforts while maintaining the highest service quality.
A
utomotive lubricants industry at a crossroads
The European Union aims to be the world's first climate-neutral continent by 2050. Transport resulted in about 29% of total CO2 emissions in the EU in 2018. By 2035, all new vehicles sold in the EU must be emission-free – in effect, functioning without a combustion engine.
Glimpses of the future trajectory can already be seen. In Finland, August 2023 marked the first time the majority of new registered cars were electric vehicles, as opposed to diesel or petrol powered. The share of hybrid cars is growing steadily as well.
As cars are changing it's only natural that the lubricants we use in them are evolving too. Engines are getting smaller and more efficient, but the demands for power have stayed the same. Adding to the list is the demand for greater fuel efficiency, whether it be for ecological or economic reasons.
It's clear that the modern automobile engine is a fine-tuned machine. To reach optimal performance, the thick lubricants of the past don't cut it anymore, but thin, almost water-like fluids are widely preferred. When in the past a workshop had on average three oils to choose from, now there are around 20 variations with varying viscosity and specific uses that respond to the needs and standards the car manufacturer has set.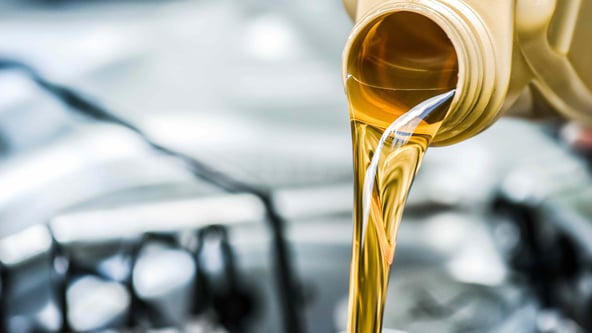 Applying a c
entury
of
experience
to boost
workshop
s'
sustainability
When it comes to sustainable automotive lubricants, Castrol is a trailblazer – they were the first brand to offer a certified carbon neutral lubricant in 2014. It's a company with more than a century of history, but their core mission has stayed virtually unchanged: fighting friction, reducing corrosion and minimising wear.
In 2021, Castrol launched their new sustainability strategy PATH360. The holistic program will help creating a more sustainable future, but also support Castrol in reaching their net-zero target by 2050 or sooner.
The PATH360 has three focus areas:
Saving waste

Reducing carbon

Improving lives
In accordance with PATH360, Castrol's range of carbon neutral products are developed to help logistics companies, fleet operators, vehicle workshop owners and even wind farm electricity generators to move towards more sustainable practices while maintaining quality and effectiveness. For example, 2021 Castrol's lower viscosity lubricants helped save 280 million litres of fuel when compared to the volume that would have been used by vehicles using a global industry average portfolio of lubricants.
To reach their targets, Castrol has considered carbon reduction plans across the value chain. Among the actions are investigating the opportunities to transition to renewable energy, collaborating with suppliers to incorporate lower life-cycle carbon raw materials into product portfolio and optimising distribution. Robust methodology and measurable impact are key for the plan's success.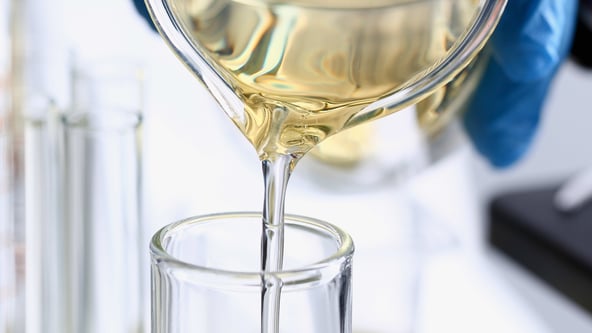 Mutual trust as a backbone of successful partnership
For Castrol, Telko is less a distributor and more like an ambassador. The backbone of our relationship is mutual trust and we are very excited about Castrol's sustainability work and is looking forward to the coming launch of Castrol's PATH360 in the countries where we operate – Nordics and Baltics.
Supplying lubricants from Castrol and offering them in turn to our customers, we can count on consistent quality and help our customers to reduce their carbon footprint in addition to reaching other sustainability targets. Telko's expert technical team can assist you on-site and offer local knowledge, all the while having Castrol support on call.
Ready to take the next step towards sustainable transportation? Contact us now!