Lubrication is complex. Nowadays, choosing the right lubricant for any given application is becoming constantly more challenging as new formulations are developed.
When chosen correctly, metalworking fluids help to extend tool life, aid in precise and accurate dimension control, improve surface finish and reduce energy consumption.
S
electing
metalworking fluids is
essentially problem
solving
Selecting the right type of metalworking fluid is an important factor in ensuring productivity. Types of metalworking fluids have a long list of tasks to perform, like lubrication, cooling, corrosion protection and chip removal. Whether oil-based or water-based, metalworking fluids need to be resistant to changes in environment like temperature and bacteria and remain safe to use for the operator.
There are basically four different types of metalworking fluids, which we have covered in our previous article. To recap, the main types of metalworking fluids are straight oils, synthetic fluids, semi-synthetic fluids and emulsifiable or soluble oils. Each type solves a different problem or enhances a different aspect in the manufacturing process.
The need for a new metalworking lubricant solution is often based on a problem; the fluid is foaming, there is odor due to microbial growth or operators experience skin irritation, to name a few common examples. Whenever the machinery that uses metalworking fluids is not operating as it should, there are some key questions to be asked to find out what the cause of poor performance is. That's the only way to the root of the problem.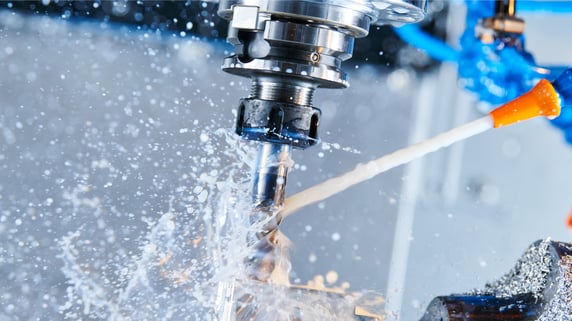 For top tier performance, start with production and environmental

factors
The basic questions to ask start with the type of fluid used; is it soluble, water-based, straight neat oil or synthetic fluid? What kind of lubricants have been used before the current one? Then, moving on to the production itself; what material is the machinery made of? Does the production include special metals or other restrictive qualities?
These are things that can be observed from documents, but oftentimes the number of factors in play is broad enough to make it worthwhile to do an on-site survey. Seeing the conditions and processes first-hand can bring valuable information that can't be found by just looking at paperwork.
Demands arising from operational environment affect which type of metalworking fluid is suitable. For example, the quality of bore water and availability of water sources is different in the Nordics than in Central Europe. When dealing with metalworking fluids containing water, like soluble oils, synthetic or semi-synthetic fluids, softer Nordic water might require different lubricant formulation than its harder Central European counterpart.
Telko has extensive reach throughout the Nordics and Baltics, which is especially useful when this kind of detailed knowledge is required. And if we're not working in someplace directly, we usually know where to ask for more information. Cooperative networks and exchange of information combined with readily available logistics and storage enable us to offer well-rounded services.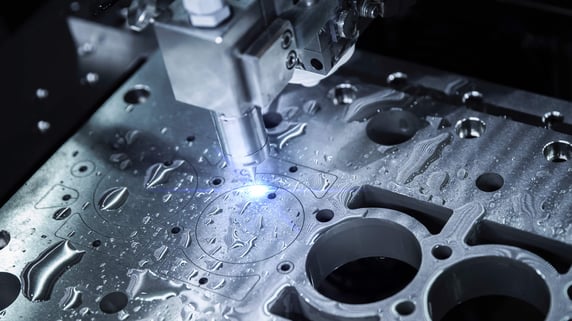 Combine analysis, digital innovations and f
orward
thinking
to
increase metalworking
productivity
When you have chosen the right metalworking fluid for your operations, analysis services can be a huge help in deciding how to optimize their use. Done correctly, they can significantly extend the lifecycle of fluids, increase microbial resistance, stabilize pH levels, and ultimately make metal processing more efficient.
Changing fluids is always a costly matter; it stops production and requires the removal of fluid – now turned into hazardous waste – accordingly. Maximizing lubricant lifetime is integrally connected to the genuine value of the product. With analysis it is possible to detect anomalies and fix them before they start affecting machine performance, resulting in savings in total cost of operation.
Digitalization of the whole manufacturing industry has been the number one driver of change in ways to analyse fluids. For instance, Castrol SmartControl includes cutting edge (pun intended) technology designed to improve fluid status visualization and provide instant, real-time data that can be integrated with existing IT systems. After the initial investment, these kinds of all-encompassing analysis technologies can help save resources, improve fluid performance, eliminate unscheduled downtime, boost workplace safety, and cut waste.
Telko's engineers can help you find the right metalworking solutions impacting not only performance parameters, such as output, cycle times, productivity, and process costs but also critical environmental factors, such as resource conservation, waste reduction and recycling.
Choosing the right product is easier with expert guidance. Contact us here.