Infrastructure construction plays a central role in emissions of lived environments. Cities and municipalities are interconnected by roads, which are becoming pivotal when we are solving how to minimise the emissions of logistics and transportation. We are only beginning to imagine all the future possibilities for the asphalt industry.
The CO2 emissions of asphalt are created for the most part in manufacturing. Drying and heating of the asphalt mix requires a lot of energy, which in the past has been mainly fossil based. However, there are new solutions entering the market that use renewable energy sources in asphalt production.
To significantly reduce the climate impact of asphalt manufacturing without affecting the properties of the end-product, transition to fossil-free fuel is key. Telko and its partners are joining forces to apply sustainable solutions with the goal of producing asphalt that has the longest possible lifecycle, retains its quality, and can stand changes in environment. Read our previous article on how collaboration with industry front runners leads to asphalt innovations.
Reaching sustainability goals with the help of ECO-

Asfalt

®
With over 10 years of collaboration behind and many more to come, Telko and construction forerunner Peab have established a relationship where the whole value chain can benefit from consistent supply of quality products and exchange of expert knowledge. "Asphalt is an exciting industry, with an outlook towards the future. It offers great opportunities for all types of skilled workers who want to be in the forefront of environmentally resilient asphalt," says Mats Wendel, CTO innovation & sustainability at Peab and responsible for Nordic cooperation.
Peab Asfalt has managed to reduce their emissions by half in Sweden. This feat is made possible predominantly by ECO-Asfalt®, asphalt which is produced by using energy that is created from renewable, bio-based sources like locally produced biogas. It can replace conventional hot mix asphalt in all kinds of applications, such as high-speed roads or airfields.
To be able to transition from fossil fuels to renewable fuels like biogas or bio-oil, the asphalt plant needs to be reconfigured. In the Nordics, where ECO-Asfalt® is now being produced, the alternative to fossil fuel is usually a side-stream of food or pulp and paper industry, for instance an oil residue. According to Wendel, it's a solution with long-term impact: "After reconfiguring an asphalt plant to utilise renewable fuel, all asphalt coming out from that plant will be ECO-Asfalt®."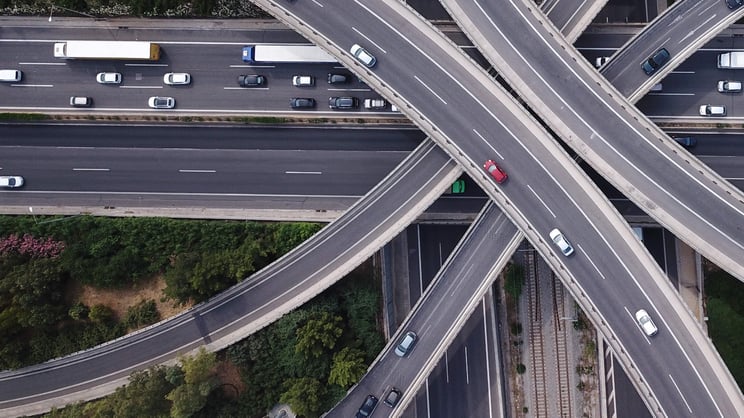 Additives and adhesion promoters for more durable asphalt
Further along the production-line, the asphalt mix can be combined with Recycled Asphalt Pavement (RAP) to decrease the amount of virgin material needed. Apart from stone and bitumen, sometimes chemically formulated asphalt additives are used to achieve longer lasting paving. Telko supplies chemically manufactured additives such as adhesives and provides consultation on usage and product development.
"Adhesive agents make a difference in the robustness of asphalt, and some countries like Sweden even have regulations in place demanding their use" explains Wendel. "Road owners have incentives to reduce emissions, but the added cost combined with inexperience could make adhesives less attractive for some in the industry. Nonetheless, with materials shortages and environmental pressures, most choose to include adhesives in their asphalt mix because they increase the lifetime and durability of paved roads."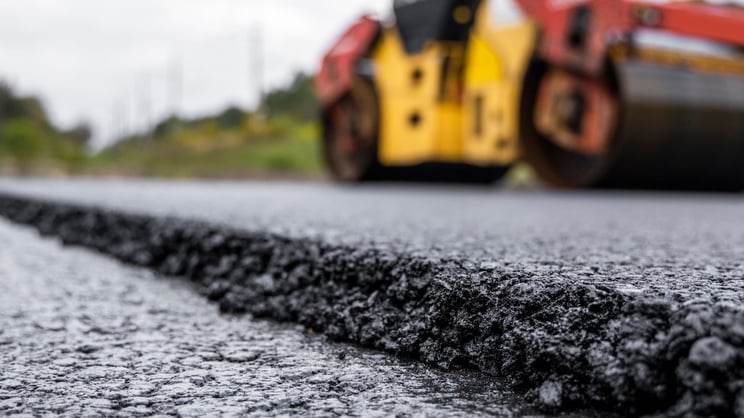 Visioning the future of asphalt business in the long
haul
Peab has asphalt laboratories in all Nordic countries, where they test and develop new solutions. The ideal time for paving in this part of the world is from spring until late autumn, which means busy times at the laboratory. "Right now, we are seeing growing interest towards recycling and reusing existing asphalt" says Wendel. "This supports the concept of perpetual pavement, which is the idea of making a material and using it again and again."
Even though the same pavement can last for tens of years, no asphalt can survive traffic and changes in the environment unharmed. Once asphalt is removed, it can be mixed with new bitumen and additives and reused again. The combination of recycled and virgin asphalt mix depends on the use case. As for Peab Asfalt, they were averaging 27% of recycled materials in 2022. Testing and evaluation of mixes in the laboratory can be used indicatively, whereas field trials with a long enough timeframe (give or take 30 years) are needed to verify the findings.
When asked about the future of the industry, Wendel sees that "50 years from now, cars, trucks and traffic are still going to be here, short distances are still going to be traversed on paved roads. But pavement will use grown, organic material and roads will trap carbon. The new normal will change, and we will need to make asphalt as good as possible for the environment."
Want to learn more about the future of paving? Download our Asphalt Industry Guide.