We have witnessed the transformation of the road industry over the past 50 years. Formerly, paving roads involved basic methods without the application of advanced chemical engineering. The production consisted of mixing stone material and bitumen at a high temperature and compacting it against the subsurface.
Nowadays asphalt plants have advanced considerably, particularly in the Nordics, Europe and North America. Quality control and monitoring processes have become digitalized, trackable, and automated.
Innovation stems from

c

ooperation

,

from

c

hemist

l

abs to

r

oad

craftsmanship

Despite technological advancements taking leaps forward, paving roads remains a craft where the experienced on-site crews have the final word on the effectiveness of new mixing agents and other solutions.

Nouryon is a global specialty chemicals provider, serving a wide variety of markets including asphalt, personal care and agriculture. They deliver Bitumen emulsifiers, adhesion promoters and warm mix additives for the road and paving industry. Cooperation between Telko and Nouryon began over 20 years ago in the Nordics and has since evolved in other markets as well.

New chemical innovations are being developed in Nouryon's laboratories constantly. The additives Nouryon produces are put to the test in real life applications with the help of collaboration and networks. "To test new innovations, you need good connections to the whole value chain. You can only go so far in a laboratory" explains Matthijs Bults, Marketing manager in Nouryon Paints & Coatings.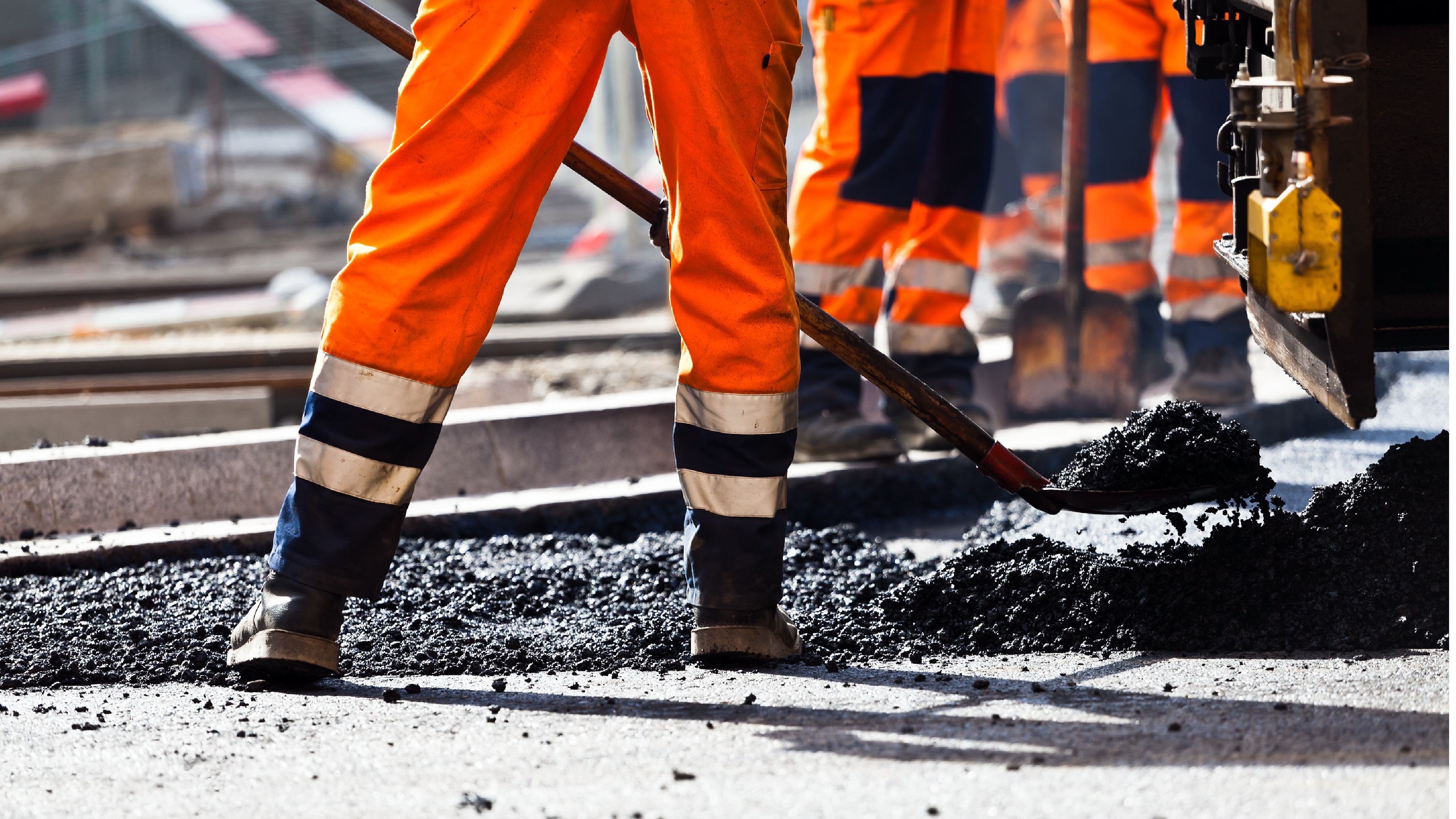 Asphalt e
xperts
research
,
develop
and test the safety of
new
solutions
Paving a road is a major investment, where safety, long road-life and quality are necessities. The road must remain safe for users after years of driving, even in the most extreme conditions. "Field trials take two winters at least, so you need to collaborate with local authorities and road owners" adds Tomas Svensson, an Account Manager & Team Lead for Nouryon Europe Asphalt.
Svensson sees being acquainted with local conditions as an important step in understanding additive performance and making sure the stone material and bitumen asphalt mix acts like intended, even in challenging conditions. "We visit sites to learn about new ideas and trends from the end-users of our products."
Nouryon brings a worldwide scope and chemicals expertise to its partners. For them, a valuable distributor is one with robust networks, invested teams and local knowledge. "This is especially valuable in asphalt industry since it is quite regional. Regulations and performance specifications vary between countries," says Bults.
Lowering asphalt mixing
temperatures
c
ould
increase safety and
sustainability
Europe-wide efforts to reduce CO2 emissions are driving the asphalt industry towards cooler mixes in the Nordics, along with objectives for improving working conditions. Besides significant energy reduction, lowering the temperature in which asphalt is mixed helps to reduce irritation and fumes, which can improve the safety of workers.
For example, Norwegian road authorities introduced an incentive to reduce mixing temperatures to make paving safer for road workers. In Germany and UK there have been efforts to bring down mixing temperatures with at least 30 Degrees Celsius.
"At Nouryon we believe that the future of asphalt production will be based on cold mixes, i.e. lower production and paving temperatures compared to hot mix asphalt used currently. Previously, going below 100 degrees wasn't possible due to bitumen remaining semi solid and water in liquid form. Chemical emulsifiers provide workability and remove water from the interphase between the stone material surface and the bitumen in the cold asphalt mix, making it possible to do paving even in temperatures that are below water's boiling point" conclude Svensson and Bults.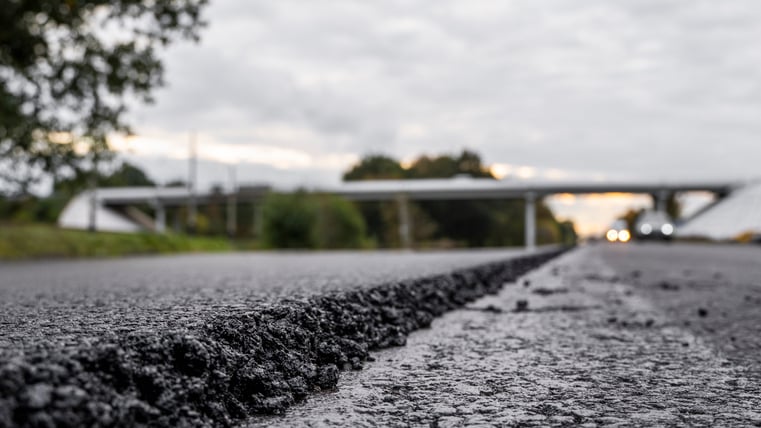 O

bstacles

for

developing

new solutions

in the asphalt

industry
When trying to develop and apply solutions that could lead to reduced emissions, it is oftentimes a question of location as well as availability of knowledge and funding, Svensson and Bults explain. Different regions and countries are in different phases in terms of climate efforts. For example, different rules might make using recycled asphalt less convenient or lack of tools and expertise can affect the incentive to use cooler mixing processes.
Ultimately, a road with longer usability is more sustainable. Less repairs means less materials used, means less logistics needed, which means less CO2 emitted. Investing in quality chemicals can lead to longer-lasting roads and reduced maintenance costs.
For more insight on future innovations, read our Asphalt Industry Guide here.